Watchlist
To add a stock to your watchlist,
Tap the magnifying glass in the upper right corner

Type in the company name or stock symbol

Tap on the Add symbol and it'll go onto your watchlist
  On iOS:                                                                          On Android: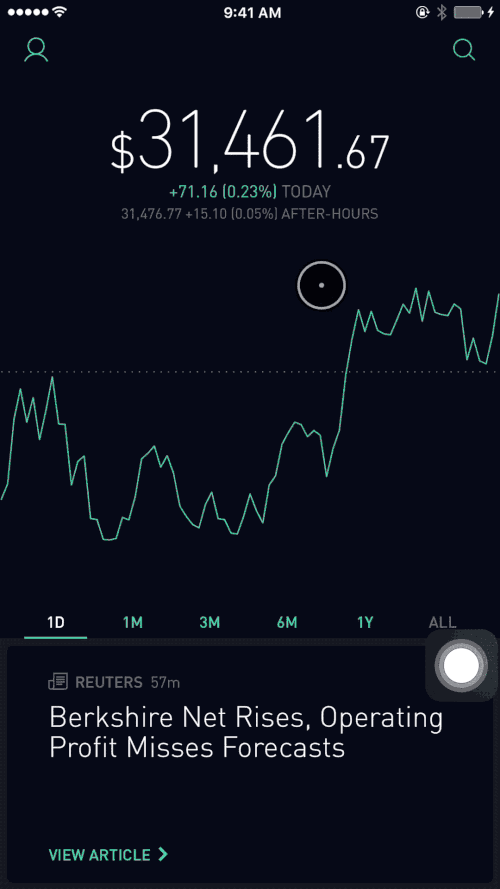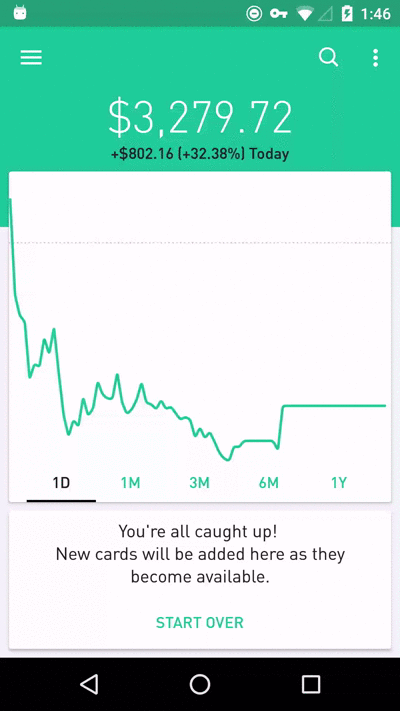 To remove or delete a stock from your watchlist on iOS:
Swipe to the left on the specific stock

Tap the red Delete button
To remove or delete a stock from your watchlist on Android
Tap and hold on the specific stock

Select the Delete button
To reorder your watchlist, you tap & hold on the specific stock and place it in the spot your want.
On iOS: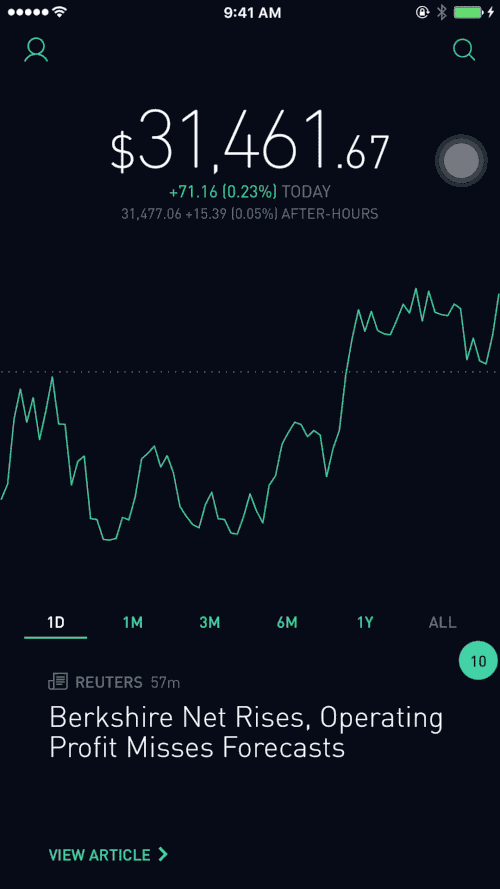 Cards
Cards instantly surface the most relevant information, tailored specifically to you. You can find your cards on the Robinhood home screen, just above your watchlist. Swipe left or right to go your new cards each time you visit Robinhood.
Tutorials
After you've completed your application, you will be able to sign into the app and go through a simple tutorial of the app.
Any time major new features are added to Robinhood, you'll receive cards that introduce and explain these new features.
Account Updates
Account cards notify you of the status of transfers, orders, and dividends, such as pending transfers initiated, transfer completions, executed orders, scheduled dividends, and dividend payouts.
Top Movers
Top Movers cards show you the day's largest percent gains and losses following market close. 
Top News
Top News cards bring you breaking news related to the financial markets. If you're interested in reading an article, tap the card to view the article in your browser.