Funding Options
You can link your bank account with Robinhood to transfer funds.
We may support alternative funding methods (ie., Paypal, virtual wallets, etc) in the future; stay tuned for any future updates on this!
We recommend linking a Checking account rather than a Savings account to avoid potential transfer reversals. Savings and Money Market accounts are subject to regulations that limit the the number of transactions per month and are often non-ACH transactional accounts. If you're unsure of your bank account status, please check with your bank representative to be sure your account supports ACH transfers.
How to Link Your Bank Account
Major Banks
If you do business with a major bank (Bank of America, Wells Fargo, etc), it's easy to link your bank account!
To link your major bank:
Go to your account menu
Tap on Banking
Tap on Linked Accounts
Tap on Add New Account
Choose your bank from the list of major banks or scroll down and tap on "More Banks" to search for your bank
Enter your online banking username and password
Choose which account you'd like linked
On iOS:                                                                       On Android: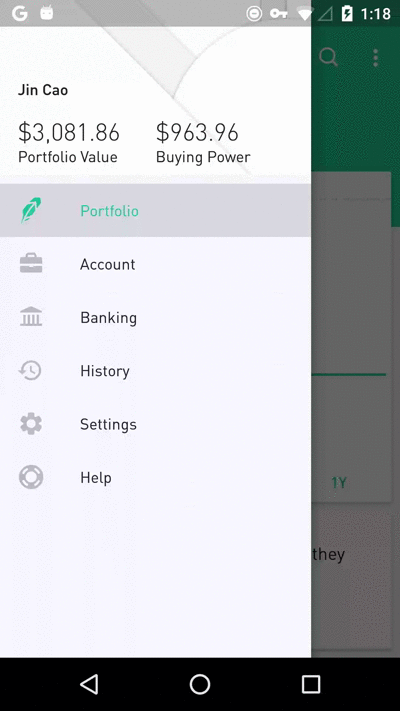 Note, if you receive the error message "Error: Please disable the added/extra security placed on the account" you'll need to either disable the 2-step verification set on the account or contact your bank to make sure there isn't a problem with your online banking profile.
Manual
If you don't see your bank or credit union listed, you'll need to verify your account manually.
To link a non-listed bank or credit union:
Go to your account menu
Tap on Banking
Tap on Linked Accounts
Tap on Add New Account
Scroll down and choose "More Banks"
Type in your bank; if you don't see it, tap "I don't see my bank"
Select checking or savings
Enter in your routing and account number
On iOS:                                                                    On Android: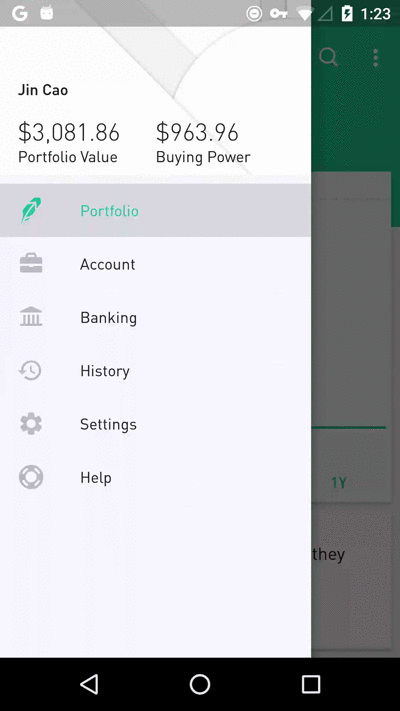 Once you've submitted your information, we'll transfer 2 small amounts to your bank account. Please allow up to 48 hours for the transfers to show up, once you see those amounts in your account, we recommend you enter them in as soon as possible.
Once the 2 small transfers have landed in your bank account go to the app to verify.
Go to your Account Menu
Tap on Banking
Tap on Linked Accounts
Select Verify
Enter the 2 deposit amounts and select Enter
Note that these 2 small amounts are for the sole purpose of verifying your bank account and will be withdrawn when they expire.
On iOS:                                                                   On Android: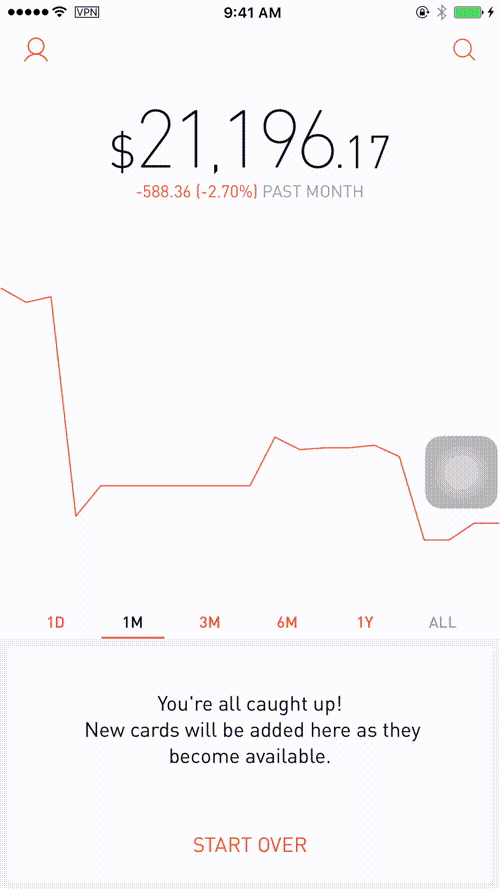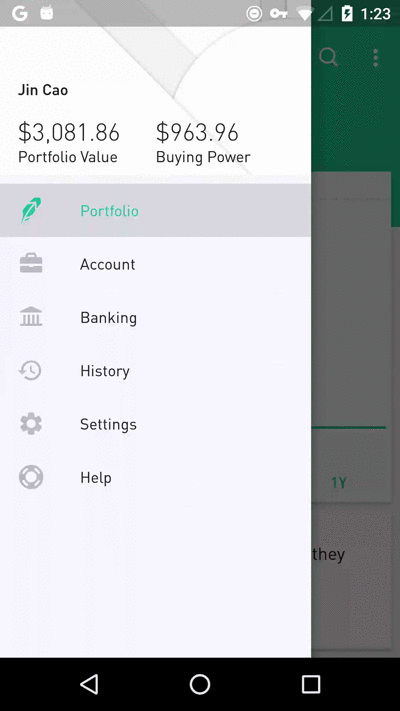 We rely entirely on our customer's input when manually verifying bank accounts. Given that errors may arise when entering account information, we encourage our customers to take extra care to enter information accurately and to include any leading/trailing zeroes when entering account and routing numbers. Also, please be sure to select "Savings" or "Checking" (located at the top of the "Link Account" screen) as appropriate for your account.
Linking your bank account manually can be a clunky process and you may encounter some of these errors:
If you only see 1 small amount deposit, that means your bank is merging the 2 amounts together. Contact your bank/credit union to get the original amounts in chronological order.
If you don't see the 2 small transfers after 48 hours, your bank could be denying them from entering your bank account. Call your bank to authorize ACH transfers.
Unlinking a Bank Account
To unlink/remove one of your bank accounts from Robinhood:
Go to your Account Menu
Tap on Banking
Tap on Linked Accounts
If you're on iOS, tap "Edit" in the upper right corner and tap the red icon next to the bank account you wish to remove. If you're on Android, tap and hold the account you wish to remove.
On iOS:                                                                   On Android: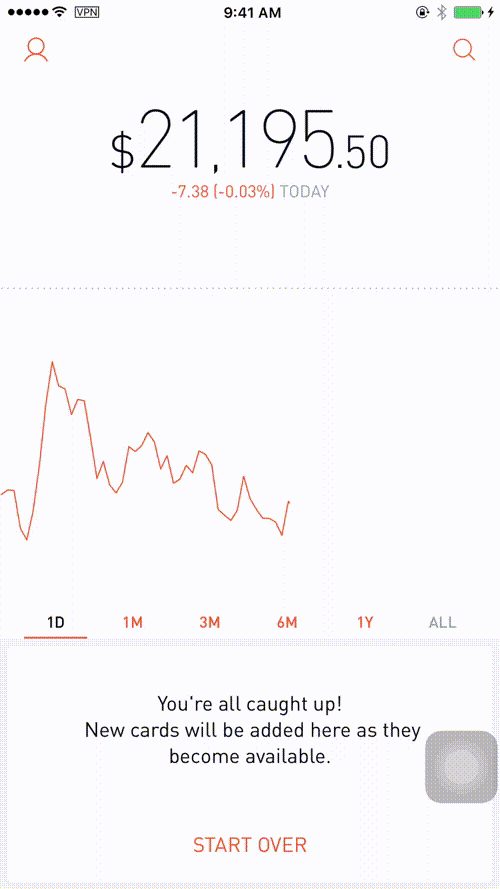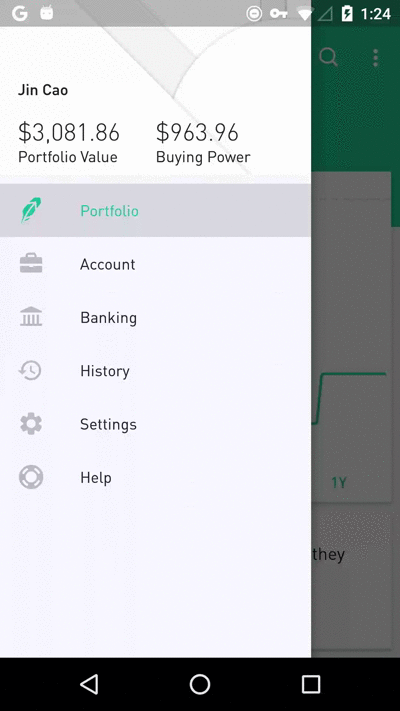 APEX Clearing Corporation & the ACH System
Apex is Robinhood's clearing partner. They partner with BMO Harris to handle all ACH transfers, trade confirmations, settlement, and securities delivery for Robinhood.
How the ACH system works
The customer initiates an ACH transfer on the Robinhood app. (ACH transfers can be either incoming or outgoing payments.)
ACH entries are easily entered and transmitted electronically.
The ACH transfer takes about 4-5 trading days for it to process
ACH transfer is completed safely into either customer's Robinhood account or bank account.